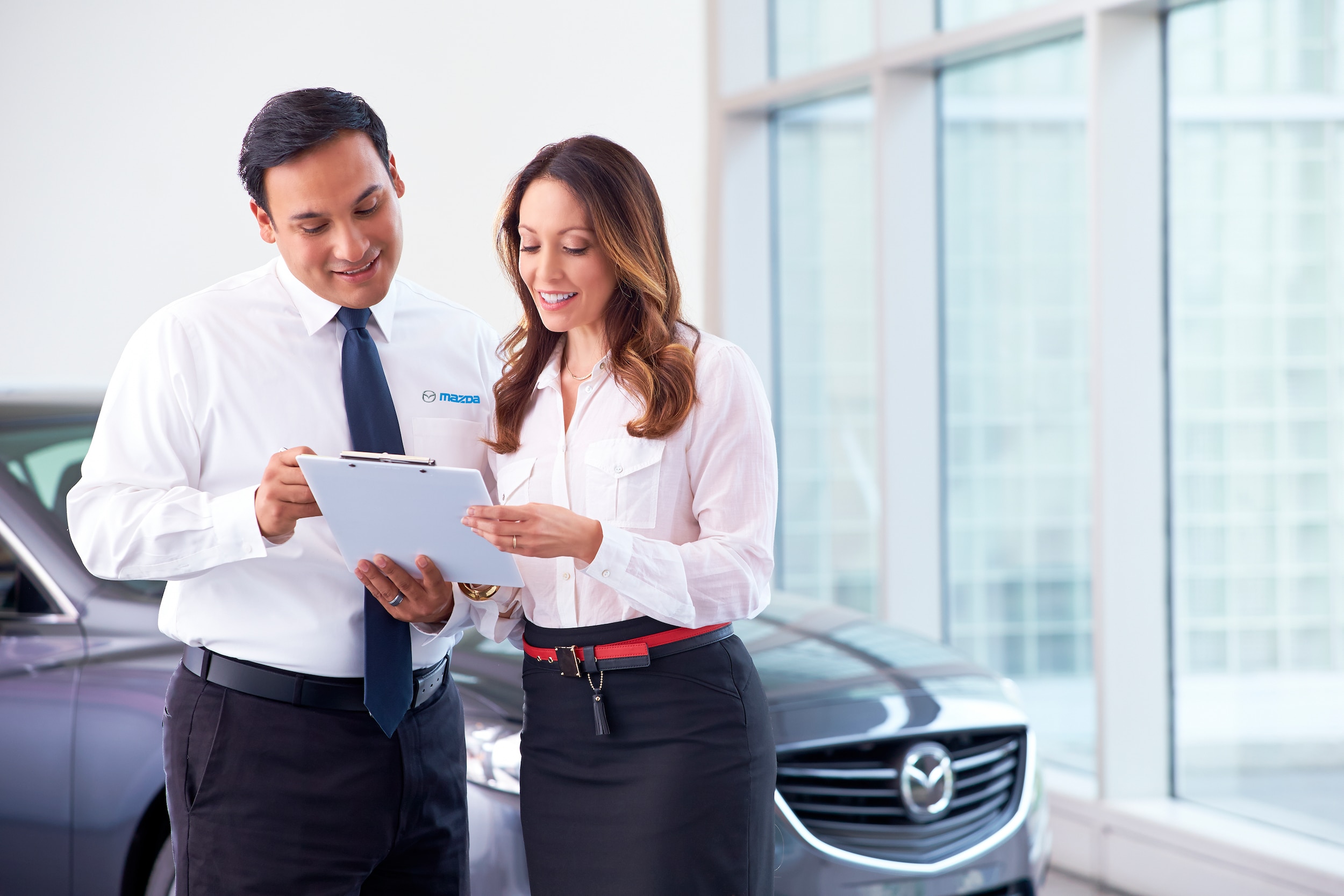 Dealing with a less than perfect credit score? Dealing with a lack of credit altogether? Need to refresh your ride and secure a loan on a new or used vehicle? Turn towards your local Tom Roush Mazda dealership centrally located in Carmel for your convenience. We'll do everything we can to get you into the vehicle that supports your family with a car loan that aligns with your budget and ownership plan. Get started with the experts here near Fishers and Indianapolis today.
Poor Credit? No Credit? No Problem
Many shoppers that come into our dealership are struggling with the aftermath of legal fees or medical fees that are tainting their credit score. Likewise, several guests need a vehicle for their lifestyle, but have not yet established credit, and have had trouble getting approved for a car loan elsewhere. Here at Tom Roush Mazda, we always put our customers first, regardless of their credit score. In fact, we're able to handle several circumstances that other dealerships might not, and work with our team of lenders to find a loan that works with credit challenged shoppers.
Regardless of your situation, we promise, we've probably seen it before. We have a toolkit of skills to help you overcome your credit-related roadblocks and get you behind the wheel of a new or used Mazda that suits your lifestyle around Greenwood. It's also important to note that by getting approved for a car loan and keeping up with on-time payments, you can actually begin to rebuild your credit score. We take every chance we can to work with customers who deserve a second chance. Your credit score should not define your ability to get the transportation that you need.
A Finance Center that Stands Out
The underpinning of our ability to accommodate customers with a wide variety of credit scores lies in the expertise of our finance center. Our finance team is complete with friendly faces that always work hard to get the job done for you without the stress or the pressure. Here at Tom Roush Mazda, we work hard to hire finance experts that are knowledgeable about working with all types of credit scores throughout the car buying process and come with connections in the lending world to ensure you get the auto loan that works best for you.
Get Excited for Your Future with Our Selection of Mazda Models
For many customers with credit challenges, beginning the car shopping process is stressful, as they fear they'll be met with disapproval or shame. That's not how it is here at Tom Roush Mazda. Start exploring our new inventory of striking Mazda sedans and SUVs to find the right fit for your family. Or, try your hand at our used inventory, which is complete with a large variety of make and models for you to choose form. You could get behind the wheel of a vehicle that complements your family perfectly, without any of the stress that car financing has presented you in the past. That's the true difference in shopping with Tom Roush Mazda.
Contact Us to Today to Get More Insight
We encourage all of our credit challenged shoppers in the market for a vehicle to end their search for a dealership today. You've found the team that will treat you right with Tom Roush Mazda. To top things off, we're centrally located just outside of Zionsville and Noblesville, so we're easy to find. Contact us to make an appointment, schedule a test drive, get directions, or ease your fears over the phone today.